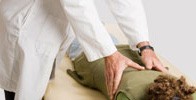 Chiropractors
Choosing the correct chiropractor is an important choice to make. Dr. Kyle, Dr. Mallory and their staff are trained on the latest chiropractic treatments & technologies...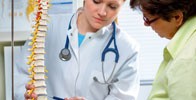 Safe & effective
Chiropractic care is a safe, effective and natural approach to managing pain and other health related issues. We invite you for a complimentary, no obligation consultation today.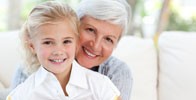 Live Better now!
Enjoying a long and healthy life is important to everyone. Holistic Healthcare unlocks your body's true potential and natural healing process to ensure your life is a healthy life.


Alternative Health Care
Chiropractic, as a health care profession, has been around for over 100 years, but the profession as a whole is only treating approximately 11% if the available market from the population. With better EDUCATION OF THE PUBLIC regarding the benefits of chiropractic, the profession may be able to reach a much larger proportion of the public, who could undoubtedly benefit from chiropractic and the wellness lifestyle. CHIROPRACTIC & FUNCTIONAL MEDICINE GO HAND IN HAND. It is an alternative PERSONALIZED MEDICINE that deals with prevention of chronic diseases, focusing on the underlying causes and not just the symptoms. Functional medicine centers around diet, nutrition and environmental toxins being the main cause of almost all diseases and chronic illnesses. Therefore, functional medicine can benefit anyone who lives, breaths and eats in today's world. Drs. Kyle and Mallory will work towards educating the people of Omaha, Nebraska by exposing as many individuals as possible to the benefits of natural health care.

The doctor of the future will give no medicine but will interest his patients in the care of the human frame, in diet and in the cause and prevention of disease." - attributed to Thomas Edison.
Yours in health,
Dr. Mallory Rupp, D.C.
Dr. Kyle Rupp, D.C.